Best Board and Batten Vinyl Siding in Toronto
Welcome to Rama Siding, your trusted provider of top-quality board and batten vinyl siding solutions in Toronto. We specialize in enhancing the beauty and durability of your home's exterior with our exceptional craftsmanship and attention to detail. With board and batten vinyl siding, we offer a versatile and stylish option that brings a timeless charm to any architectural style.
Board and batten vinyl siding is a popular choice among homeowners due to its unique design and low maintenance requirements. The combination of wide, vertical boards (boards) with narrow strips (battens) creates a visually appealing, rustic look that adds character and depth to your home's exterior. This style has long been associated with traditional and farmhouse aesthetics, but it also blends seamlessly with contemporary designs, making it a versatile option for any homeowner.
At Rama Siding, we understand that choosing the right siding for your home is a significant decision. That's why our team of experts is here to guide you through the process. We take the time to listen to your preferences, understand your vision, and offer personalized solutions that align with your style, budget, and architectural design. Whether you're looking to enhance the classic charm of your heritage home or give a modern touch to your new build, our board and batten vinyl siding options can be customized to meet your specific needs.
One of the significant advantages of board and batten vinyl siding is its exceptional durability and low maintenance requirements. Vinyl siding is known for its resistance to weather elements, such as rain, wind, and UV rays, ensuring that your home remains protected and beautiful for years to come. With minimal upkeep, you can enjoy the benefits of a stunning exterior without the hassle of frequent painting or extensive maintenance.
Our Commitment to Exceptional

Board and Batten Vinyl Siding
At Rama Siding, we prioritize quality and craftsmanship in every project we undertake. That's why we source our board and batten vinyl siding materials from trusted suppliers, ensuring that only the highest-grade materials are used. Our skilled craftsmen bring their expertise and attention to detail to every installation, ensuring a flawless finish that exceeds your expectations. We take pride in our work and strive to deliver exceptional results that enhance the overall aesthetic and value of your home.
When you choose Rama Siding for your board and batten vinyl siding project in Toronto, you can trust that you're working with a company dedicated to customer satisfaction. We value your trust and strive to build long-lasting relationships with our clients. Our customer-centric approach means that we prioritize clear communication, reliability, and timely completion of projects. We understand the importance of minimizing disruption to your daily life, which is why we work efficiently while maintaining a high standard of workmanship.
Ready to transform your home's exterior with the timeless beauty of board and batten vinyl siding? Contact Rama Siding today for a consultation. Our friendly and knowledgeable team will be delighted to discuss your project, provide expert advice, and offer a customized solution that suits your budget and design goals. Experience the Rama Siding difference and let us make your dream home a reality with our exceptional board and batten vinyl siding services in Toronto.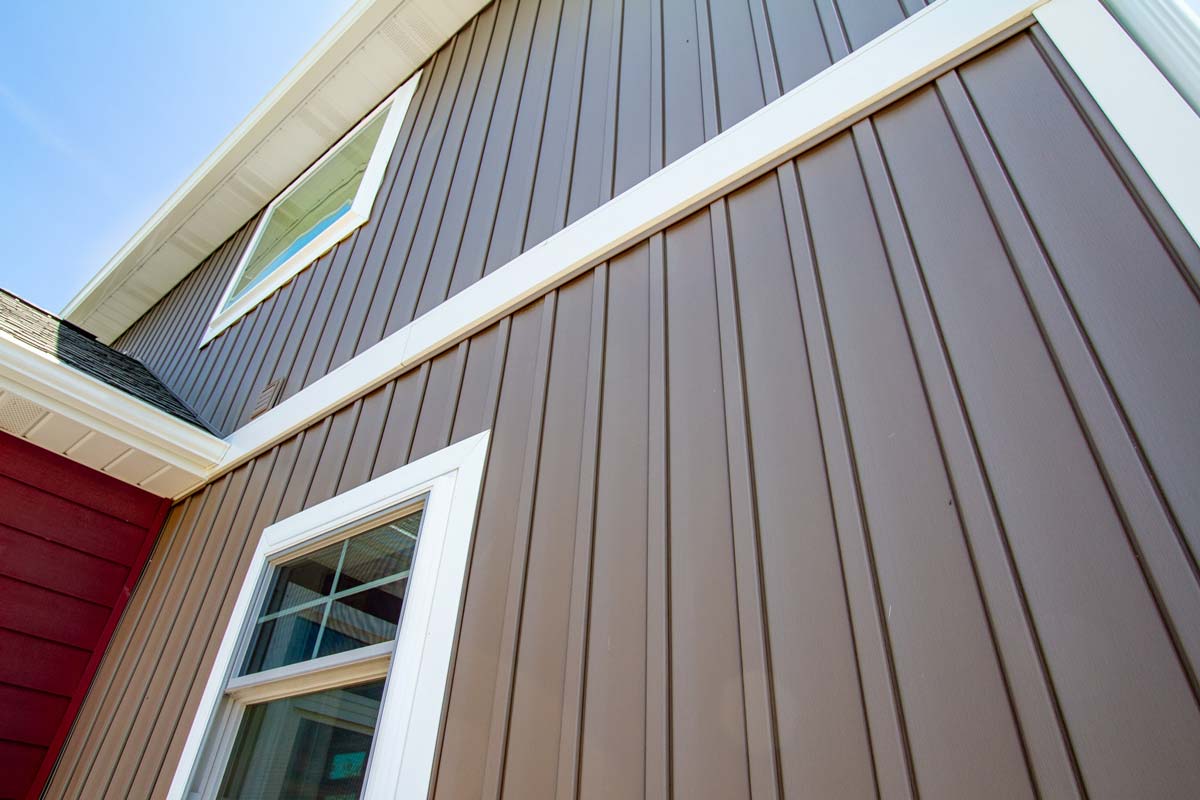 Toronto, Ontario, 5 Mancroft cres, M9W3E7